How to origami stem for flower
Prepare one piece of Origami paper. Vertically fold in half.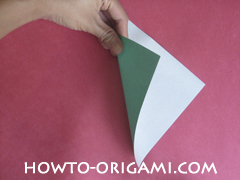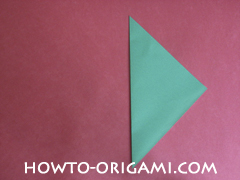 Unfold. Fold right to center as shown.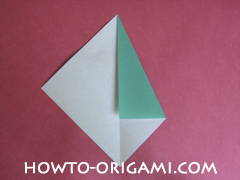 Fold the left side to center as well. Fold left to right in half.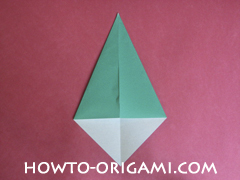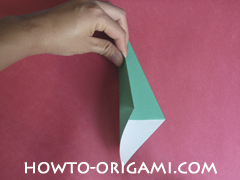 Hold the bottom and fold to the 45 degree top left point to make a leaf.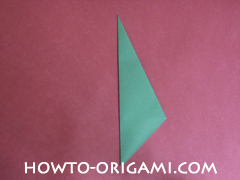 Rotate the origami so it stands straight.