Birds origami How to origami simple bird
Prepare one piece of origami paper.  Vertically fold in half .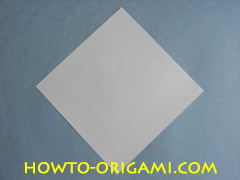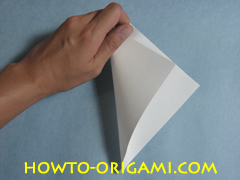 Flatten, and fold again in half horizontally to make…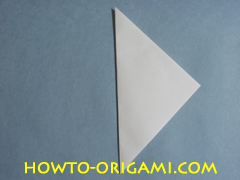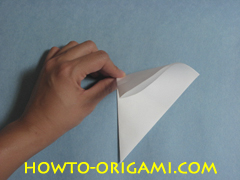 a 1/4 size triangle as shown.  Vally-fold the top layer to 45 degree right top point.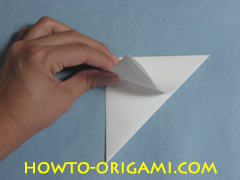 Flatten. Do the same thing for the back layer to make bird's wings.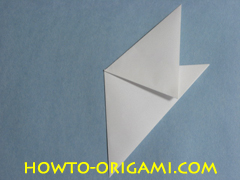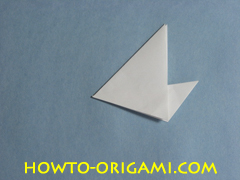 Draw bird's beak and eyes as you like :)