How to origami Fox face – Easy origami instruction for kids
Prepare one piece of origami paper. Fold the origami paper to a half.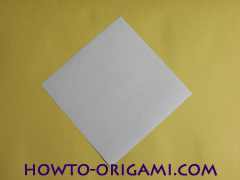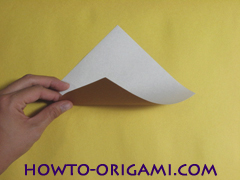 Press the paper flat, and then fold again to a half to make a quarter triangle.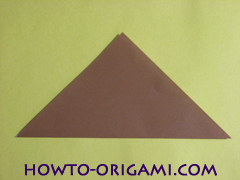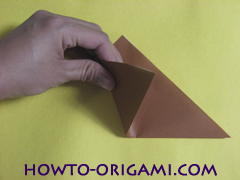 Open the origami paper.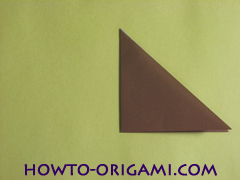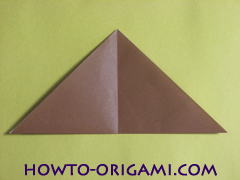 Fold top corner to meet the bottom edge.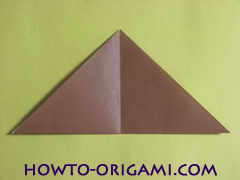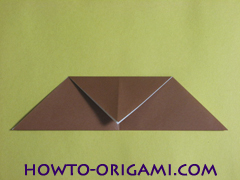 Fold right corner up as shown on the picture. Fold the left corner up to make the fox's left ear.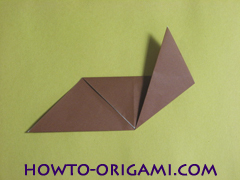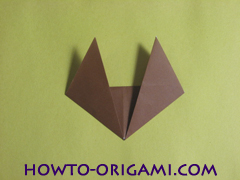 Turn over the origami paper. Draw a cute fox face :)